With a creamy yet fresh flavour and a kick of spicy heat, Thai Green Curry is one of our favourite DIY dehydrated meals. It was one of our first experiments too, after noticing that Thai Green Curry wasn't available commercially from any of the big backpacking food companies.
The most important part of any Thai Green Curry is the paste. This is where all of the zesty flavours come from. While it is possible to buy Thai Green Curry paste in most grocery stores, homemade versions are definitely more fresh tasting! The bright green colour is a lot more appealing too.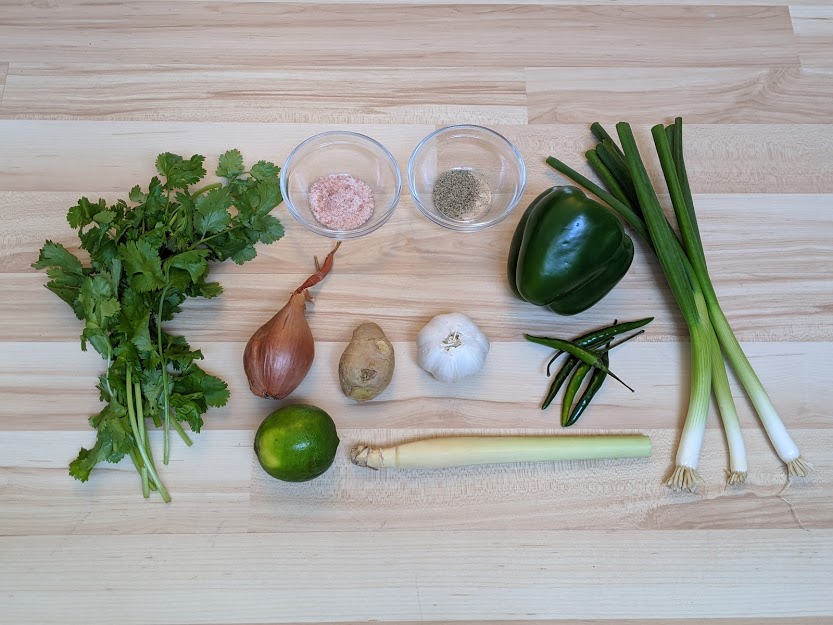 This Thai Green Curry paste is easy to make and also straightforward to dehydrate. The recipe takes just 10 minutes to make and involves no cooking at all.
After drying, the mixture blends easily to make a powder. This can be used in our favourite dehydrated Thai Green Curry dish (recipe to come), ideal for any backpacking or multi day paddling trip.
The fresh and aromatic ingredients lend themselves to many different dishes, not just curry. When hydrated with coconut milk or water, this Thai Green Curry powder can also be used in stir-frys, sauces, salad dressings or stews.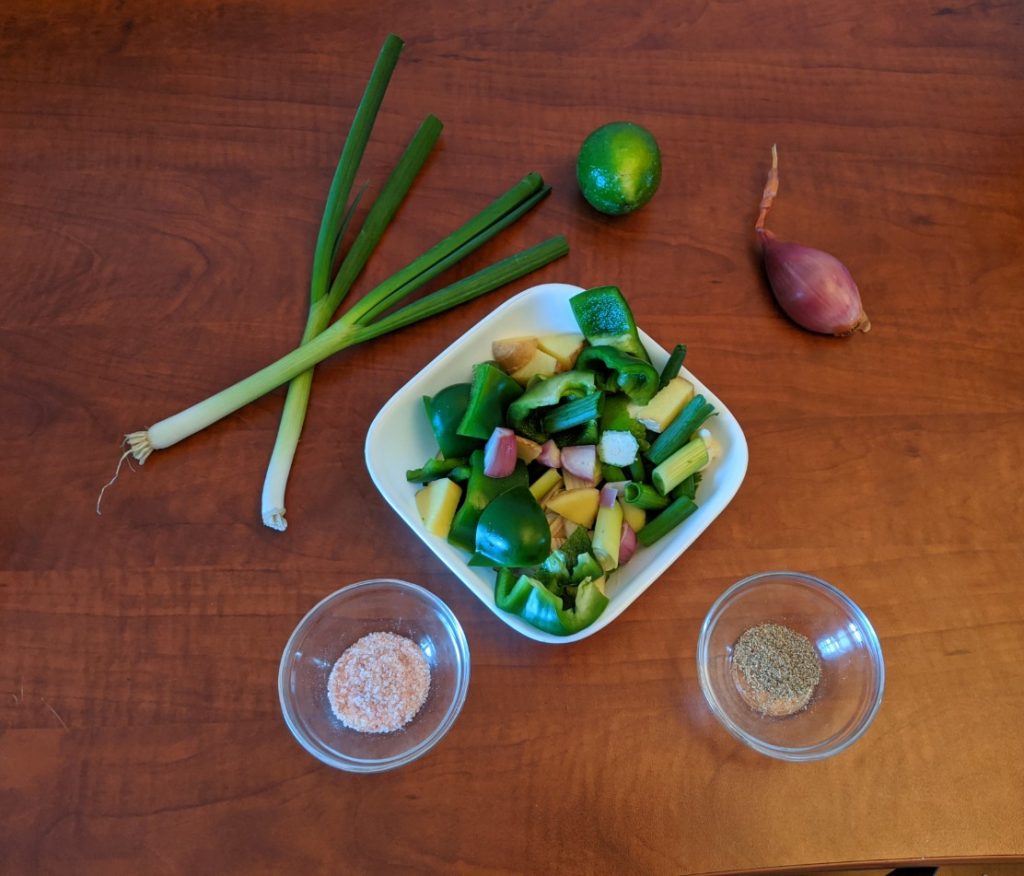 Finding Thai Green Curry paste ingredients
Gathering the ingredients for this Thai Green Curry paste recipe is the most time consuming part. All items should be trouble-free to find, however.
I made the photographed version with regular grocery store bought ginger and lime zest. Galangal and kaffir lime leaves offer better taste (and authenticity) but can be tricky to find outside of specialty stores.
Preparing the ingredients
While the ingredient list may seem a little intimidating, the 'throw it in and blend' nature of this recipe makes it much easier than it looks.
When it comes to chopping the raw ingredients, don't worry to much about how it's done as long as it all fits in the blender. Be careful, of course, with the Thai chilies and wash your hands carefully after chopping.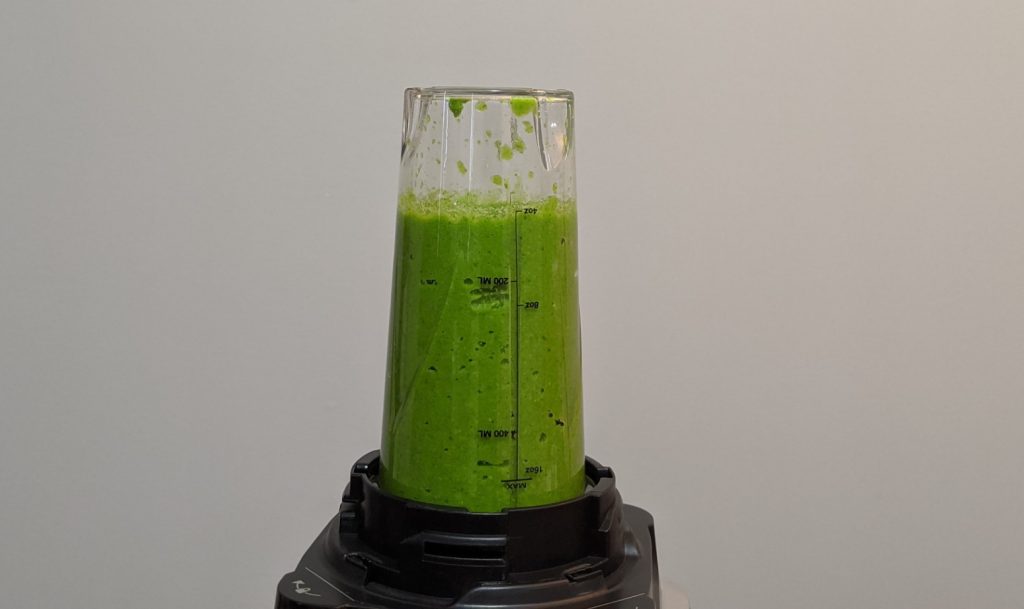 Blending the Thai Green Curry paste
It is totally fine to use a food processor to make this Thai Green Curry paste but if you can, use a juice style blender like the Ninja or Nutribullet. I find that they make a smoother paste, which is easier for dehydration.
Last year, we spent three months in Thailand and learned how to make some of the most iconic Thai dishes. Making Green Curry paste in a pestle and mortar was an eye opening (and tiring) experience.
Using a mortar and pestle is also time consuming (expect 30 minutes or more). The flavours definitely come out stronger than any blended version, however!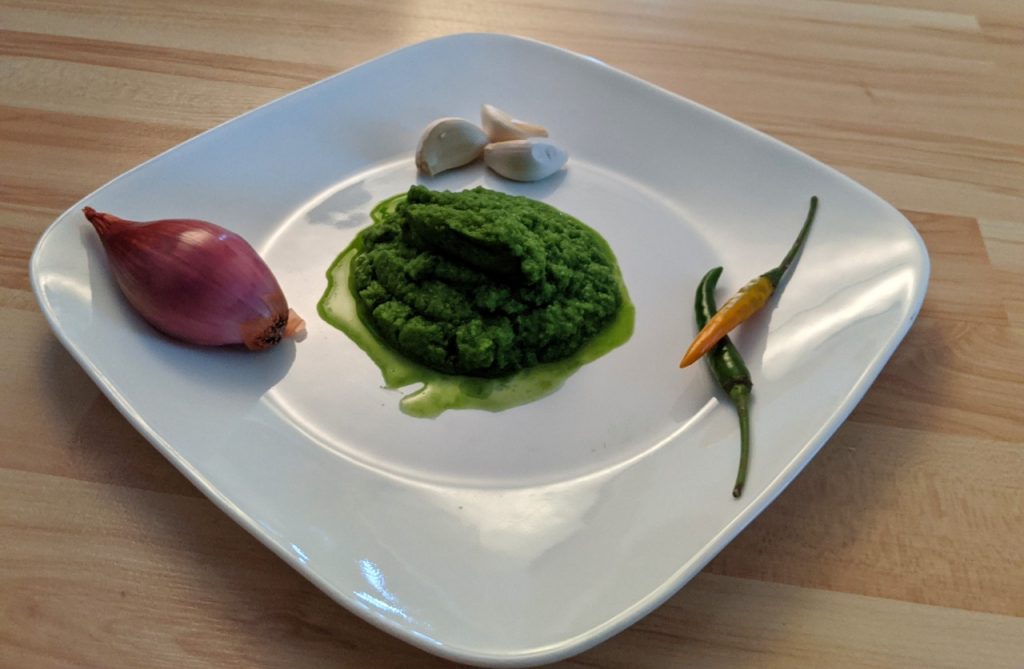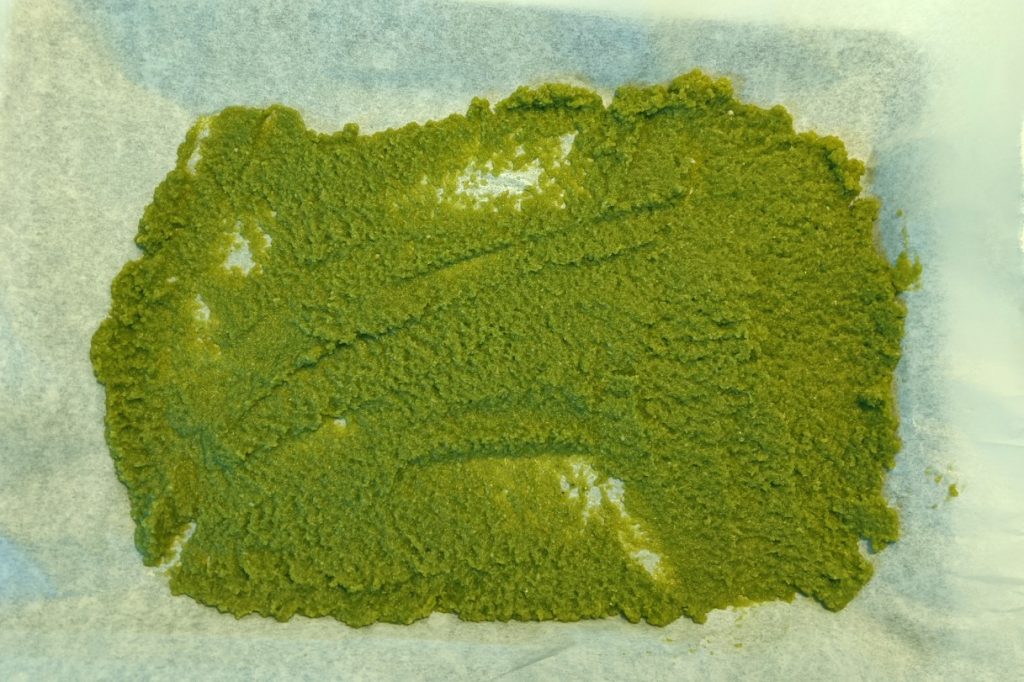 Paste consistency
This Thai Green Curry recipe creates a wetter paste than more traditional versions. But since you will be dehydrating the whole paste, the water will be evaporated. The consistency is therefore less important.
For the same reason, this is a good recipe to experiment with. If you prefer a more garlicky Thai Green Curry or want more of a kick, feel free to throw an extra garlic glove or chili into the mix. A good idea is to start blending the mixture and then start taste testing from there.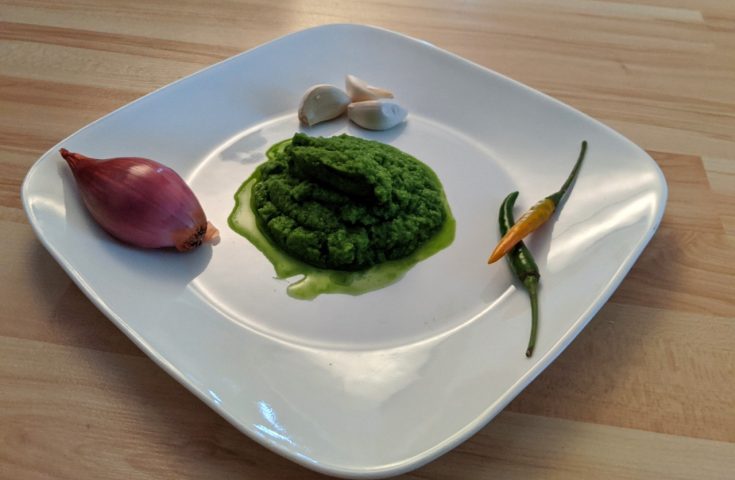 Easy to Rehydrate Green Thai Curry Paste
Ingredients
1 large green pepper
5 small green chilies, preferably Thai
2 tbsp green onion (or shallots)
1 tbsp garlic
1 tbsp ginger (galangal preferred)
1 tbsp lemongrass (about 1/2 stalk)
2 tbsp coriander leaf and stalks
1/2 lime zest (kaffir lime preferred)
1/2 lime juice
1/2 tsp salt
1/2 tsp black pepper
Instructions
Clean all fresh ingredients first
Roughly dice all ingredients
Add all ingredients to a blender (or use a pestle and mortar) and blend until smooth
To dehydrate, lay sheet of parchment paper on a large cookie tray or dehydrator tray
Spread the curry paste mixture on the parchment paper with 1/4 inch thickness or less
Put in the oven at the lowest temperature setting and keep the door open with a wooden spoon. Alternatively, use a dehydrator heated to 140f (60c)
Dehydrate till dry and crispy (around 8-10 hours)
Put dried mixture in a blender to create a powder
To rehydrate, add water to desired consistency
Notes
If you decide to make a curry immediately, you can just use the paste in your dish right away. You can use fresh coconut milk to thin down the Thai curry paste.
Creating a Thai Green Curry paste powder
After blending, the next step is to spread the mixture thinly on a parchment paper covered baking sheet. Then leave the paste to dry in an oven or dehydrator.
Drying takes around 8-10 hours. The consistency when finished is a bit like a furry leather, though the pieces should break apart easily. For storage and use, I prefer to blend the dried mixture straight away to create a powder.
I then store the powder in a glass jar at room temperature. A Ziploc container would work fine as well. If losing flavour is a concern, consider storing the powder in the freezer.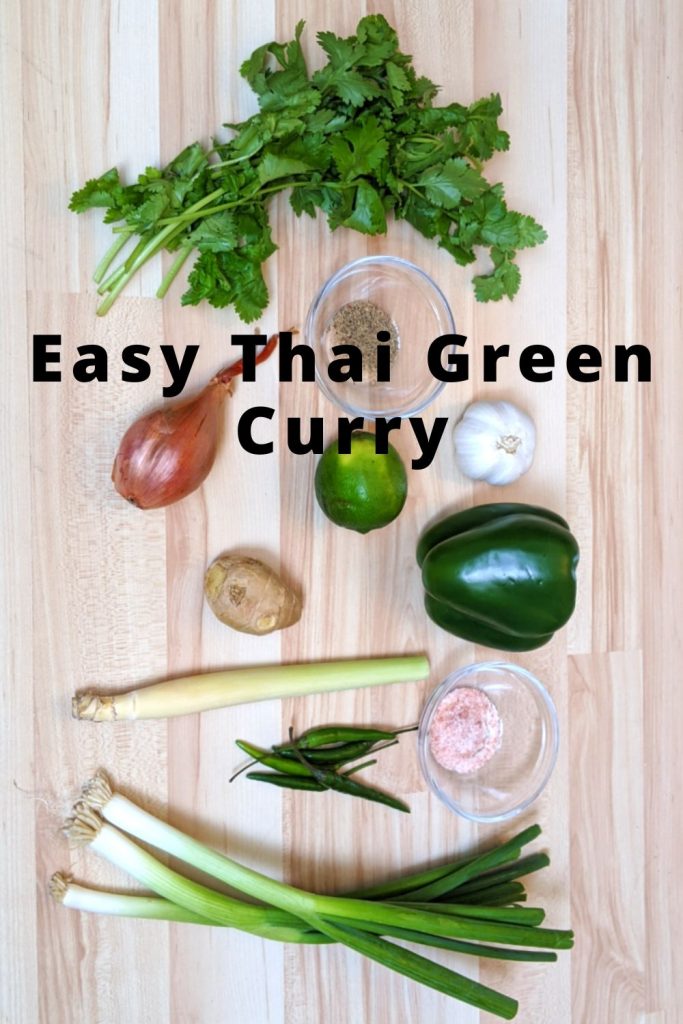 Re-hydrating the Thai Green Curry paste powder
When it is time to re-hydrate the powder, mix one tablespoon with one tablespoon of water. My preferred method is to use one tablespoon of (re-hydrated or otherwise) coconut milk instead of water.
We most commonly us this paste within a Thai Green Curry dehydrated meal. Before leaving on a trip, we'll put two tablespoons of Thai Green Curry paste powder in a Ziploc with two tables of coconut milk powder, rice noodles and dehydrated vegetables.
Come back soon for the full recipe for our DIY dehydrated Thai Green Curry backpacking meal!